About OMFiNiTiVE
Complete IT Solutions Provider
OMFiNiTiVE specializes in web development, website design, ecommerce development, Web Application, Custom Development, flash and SEO. Its a company with ample amount of flexibility. We never let you pay more than you need, or give less attention than you deserve. It is privately funded, do not rely on venture capital and operate on a continuously profitable basis, thus are able to maintain all operations and growth with the current revenues.
We Provide professional web solutions like web hosting, website Designing, web application development. We are pioneers in Web solutions since last seven years now, based at Ahmedabad city of India. We also provide redesigning of website and addition of more features like E-commerce, payment gateways, to the existing websites.
Services We offer (We Work for Your Profit)
Our services includes domain registration, website hosting, web enabled application development, mobile apps development, custom software development, open source customization and development, java programming, PHP development, Product branding, ecommerce website development, website design & maintenance, SEO services, BPO / data processing, IT support and all kind business ERP solutions.
Meet Our Best Experts
Experts only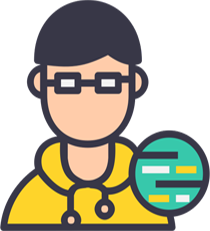 Sopan Chikane
Senior Developer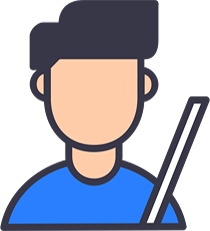 Sanjay Omkar
Business Analyst
We are different
We do the right thing first time and every time. We are really proud of our reputation, offering a friendly and flexible approach which ensures long-term partnerships with our every clients. We empower our clients, offering them direct control over their projects and supporting them every step of the way.
Our commitment
We are committed towards achieving very high levels of customer satisfaction by ensuring quality, cost effective and timely solutions. It would be our endeavor to achieve this with technical, financial, business and moral excellence. Khushi Soft Vision delivers with exceptional professionalism and full return on investment accountability.
Our Focus
(1) Identifying and evolving ideas/projects to solutions with Information, Communication and Technology (2) Provide offshore software development Support organizations to "Communicate to", "Interact with" and "Monetize from" their target audience (3) Training people to support ecosystem (Team, IT graduates, Design school graduates and our customers too) (4) We are a team of people passionate of using technology and creativity to make difference in life of our customers. Creative + Communication + Technology
Our Vision
Your complete IT solutions Partner with a Passion and Determination